You don't see many ring cushions any more. These days, the classic pillow has been replaced by marble dishes, personalised wooden cases or pretty velvet boxes. And we love the idea of couples creating a wedding keepsake with whatever vessel they choose for getting their rings up the aisle.
Chic Flowers Company does have a few tips though. If little hands will be carrying your ring pillow or ring dish, do make sure you get one with ribbons so your precious new wedding rings don't get lost!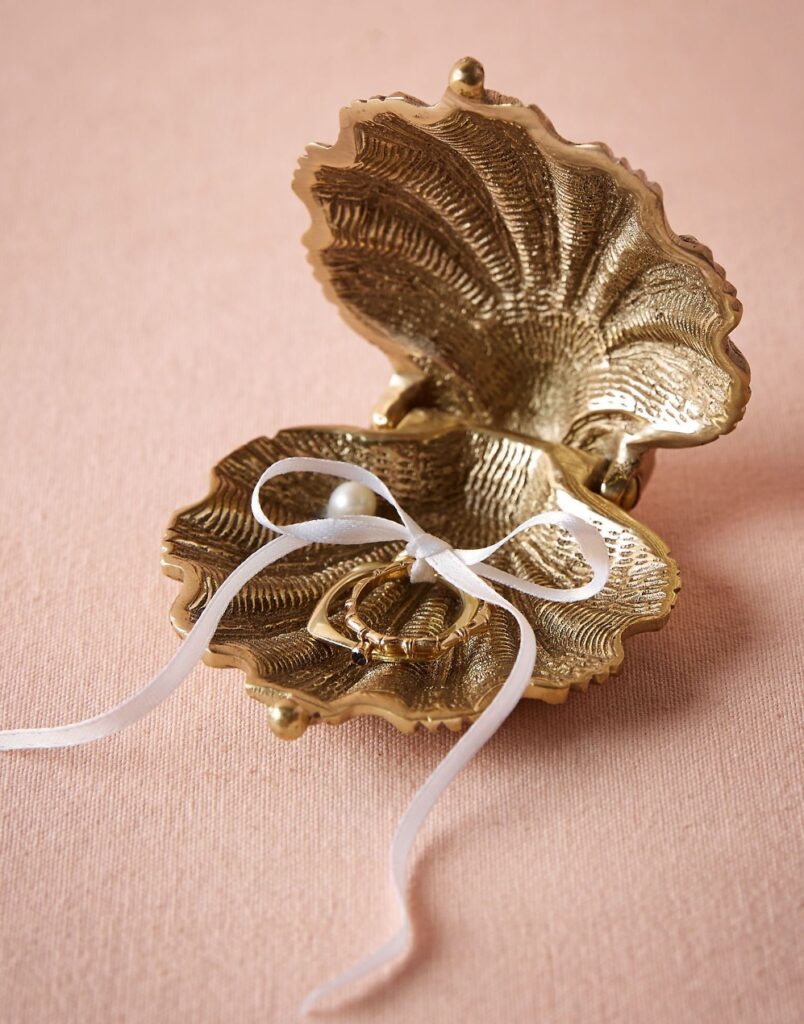 1. Gilded Clam Shell
Likewise if you're choosing a decorative box that will be on display at your ceremony, maybe recruit someone to add the rings at the last minute, so they're not sitting out unsupervised.
2. Antique Ring Box
And finally, for something you'll treasure, but also get use of, maybe choose a ring dish that you'll travel with or keep by your bed, so you'll have something to keep your rings safe, but that also brings a smile to your face and reminds you of your wedding day, every time you see it.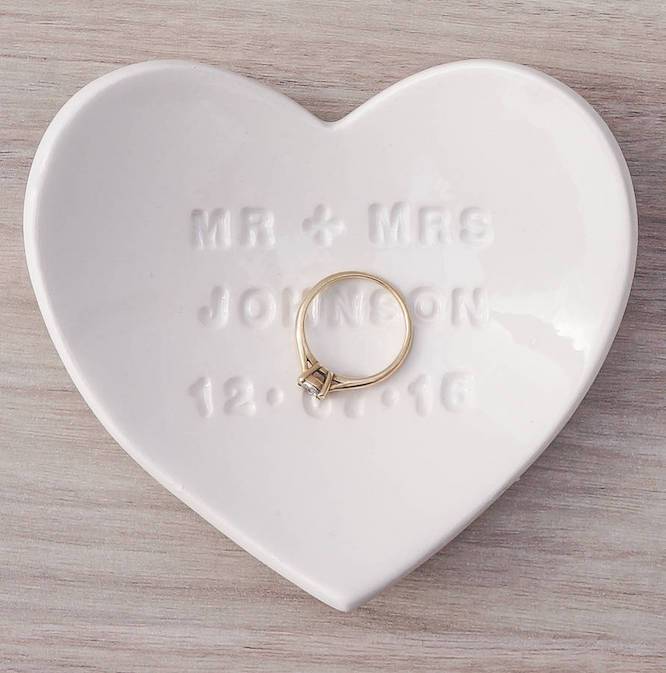 3. Personalised Ring Dish