Mason jars have undoubtedly become a wedding mainstay! The versatile vessels can be easily used as vases, candleholders, gifts for guests, or drinking glasses on the big day. Plus, they're perfectly rustic, totally elegant, and pretty cute, if you ask us. Wondering why else these classic containers have so much staying power? Here are 5 weddings that make us love Mason jars as much as ever.
1. You can use mason jars as ceremony decor. Just wrap them up in a little lace, and you've got some rockin' aisle decorations.
2. Also they are perfect for centerpieces. Gold glass is the way to go.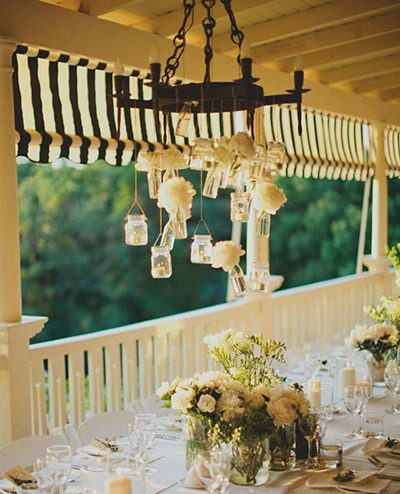 3. Hang them from a chandelier for a shabby chic look.
4. What could possibly make us love twinkle lights more? Twinkle lights in Mason jars, of course.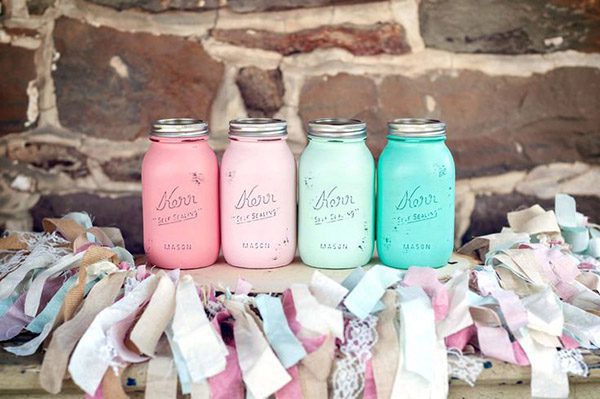 5. Brightly colored Mason jars will make any table pop on your big day.
So Mason Jars are highly recommended by Chic Flowers Company for using in decor events services. Mason jars make the perfect addition to any occasion! These versatile glasses can be used as part of your décor and then become beautiful wedding favors for your guests to take home. They are beautiful, unexpensive and multifunctional.