If you're getting married outdoors, it's a good idea to create a focal point for your vow exchange to help ground the space. A striking ceremony backdrop will help set the scene for your vow exchange by adding a personal touch to the al fresco setting; plus, since it's likely one of the first wedding decorations your guests will see, it's also an opportunity to wow your guests with something unique and unexpected.
If your wedding aesthetic skews more clean and modern, then you'll love these creative ceremony-backdrop ideas Chic Flowers Company has gathered below. From freestanding structures in geometric shapes like diamonds and triangles to a minimalist, oversize all-white frame, these modern ceremony backdrops will have a grand effect and will also make a lasting impression on your guests.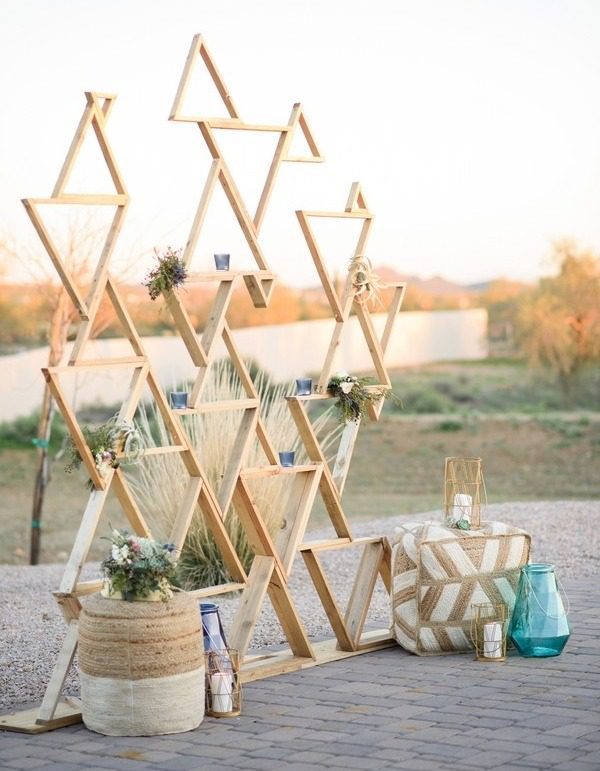 Geometric Backdrop
This freestanding backdrop of a series of wooden triangles complements this couple's desert ceremony setting. Dress up the space by adding a couple of ottomans or poufs, different geometric-shaped lanterns, votive candles, air plants, and dried grasses.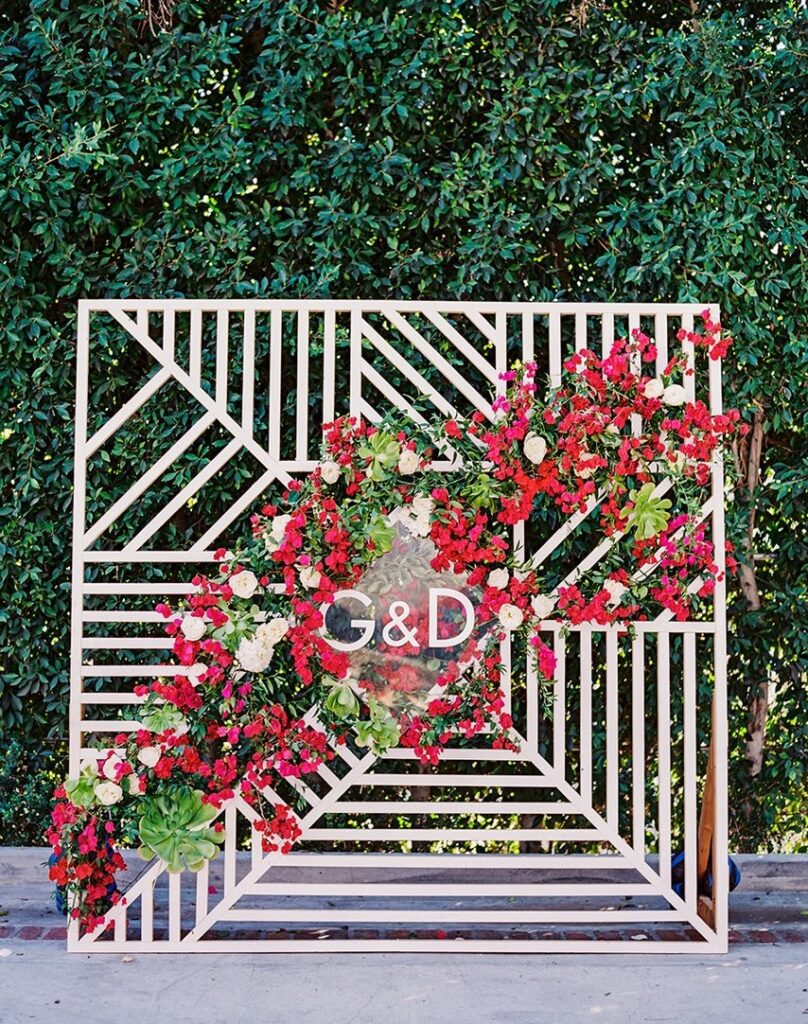 Modern Geometric Backdrop with Flowers
Going for a bold, modern ceremony look? We love this incredible backdrop featuring crisp, geometric lines going in different directions and fresh flowers for a vibrant pop of color, arranged in a chic asymmetrical fashion. The couple's initials were printed on a sheet of Lucite and placed in the center of the display.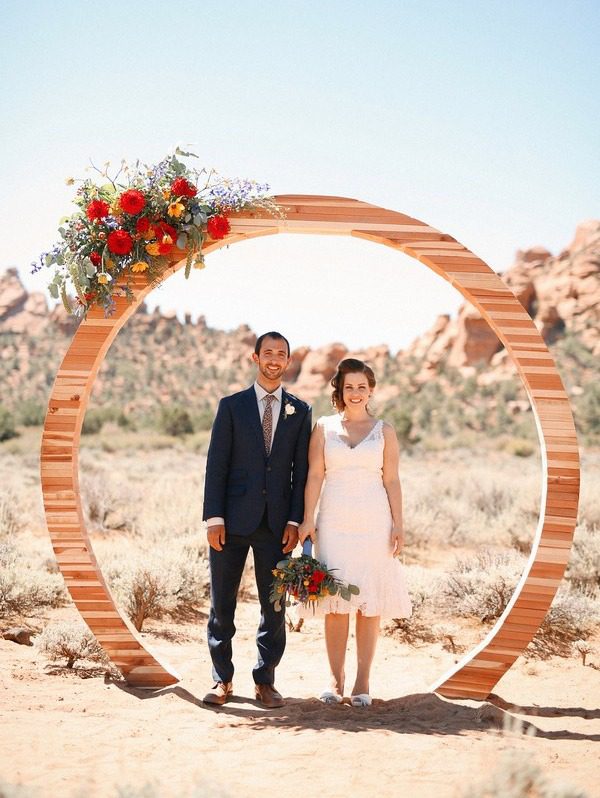 Circular Ceremony Backdrop
This wedding arch was handmade by the groom as a special gift for the bride; the unique circular shape is a window to the breathtaking bluffs and craggy rocks in the background of their ceremony.