New Year is coming, and with New Year we are looking new inspirations for our brides. Here is some beautiful wraps ideas. We're talking about that pretty piece of fabric, twine or lace that keeps the stems of your flowers tidy. Your bouquet wrap can be sentimental (like your grandmother's handkerchief), a fun way to drive home your wedding colors and wedding theme, or even just a pretty way to dress up your bouquet.
An Oversized Satin Bow Bouquet Wrap
A Bright Yellow and Pearl Bouquet Wrap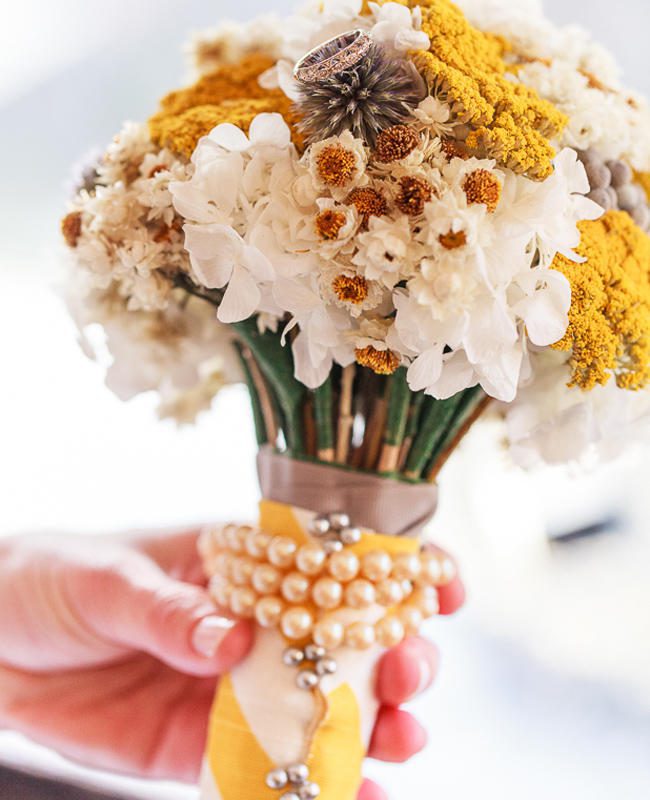 A Pink Ombre Bouquet Wrap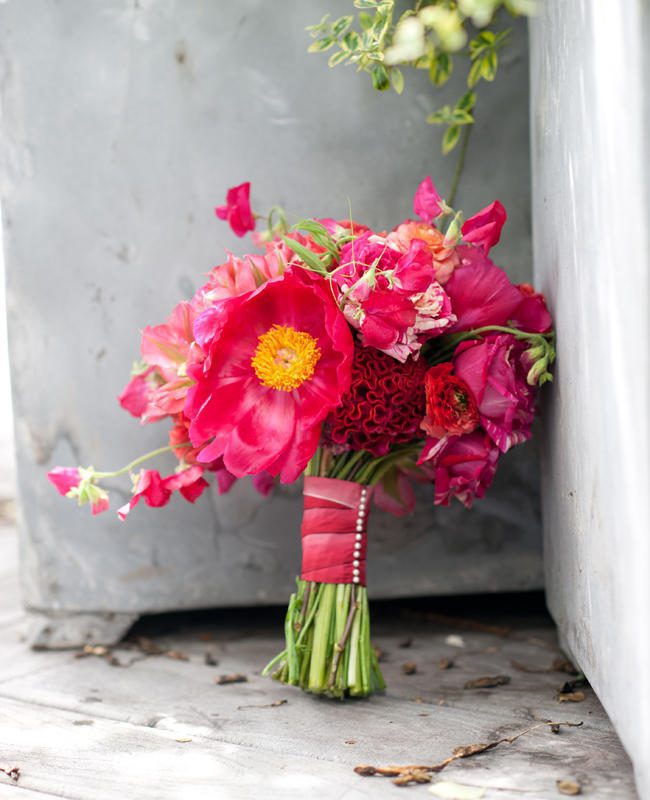 Wrap with a cascading brooch
Still looking for your something old? How about your something borrowed? Go raid Nana's jewelry box for her shiniest and brightest brooches, then wrap them around your bouquet. They'll add a touch of vintage bling to any arrangement.