Palm leaves are the perfect addition to a tropical or beach-themed wedding, and they've made appearances on everything from wedding stationery to the bridal bouquet and even the cake! But the latest take on palms is a little more surprising. Lately, florists have been incorporating palms in their dried form. Once they're fully dry, palm leaves take on an entirely different personality, becoming more sculptural, wispy, frayed, and textured.
Also, once palm fronds have dried, their bright-green color fades into softer, desaturated tones of mint, sage, taupe, and tobacco, which lend a lovely aged, earthy patina to floral arrangements. Keep reading for Chic Flowers Company favorite takes on this new dried-palm trend.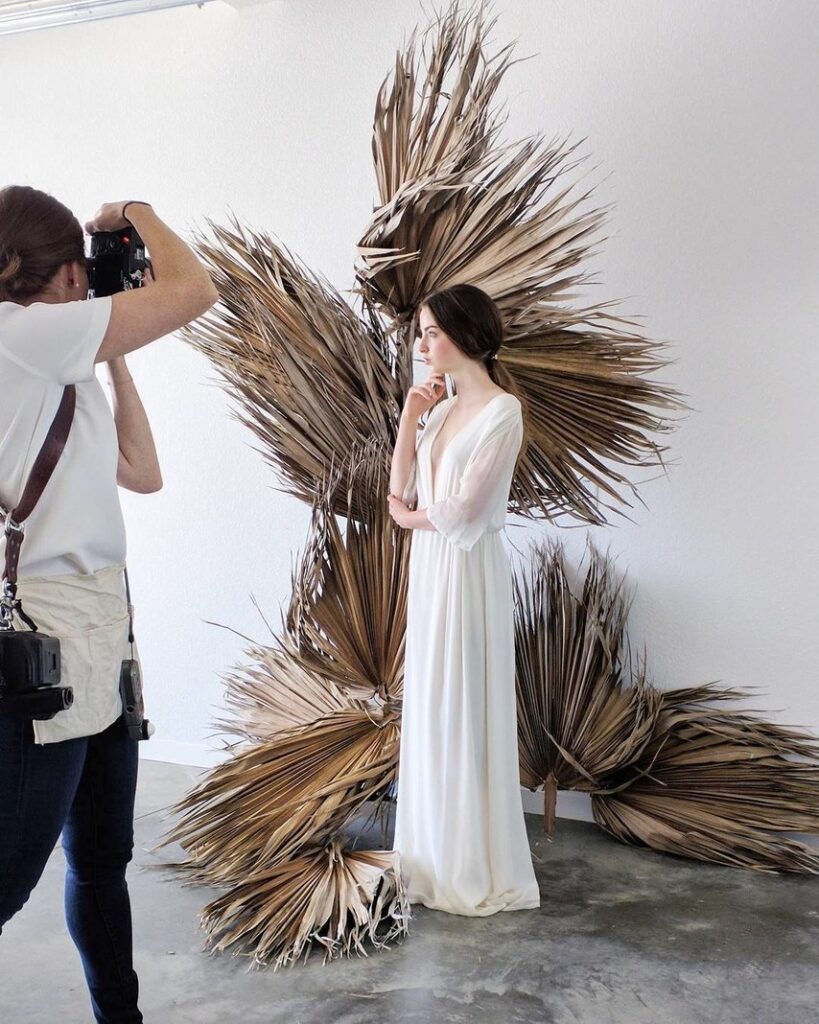 1. Modern Wedding Backdrop
Floral arch not your style? If your wedding aesthetic is more MOMA than the Met, we love the idea of a modern, statement-making ceremony backdrop for your vow exchange. This dramatic display is fashioned from a dozen oversize palm fronds that have been dried before being constructed together.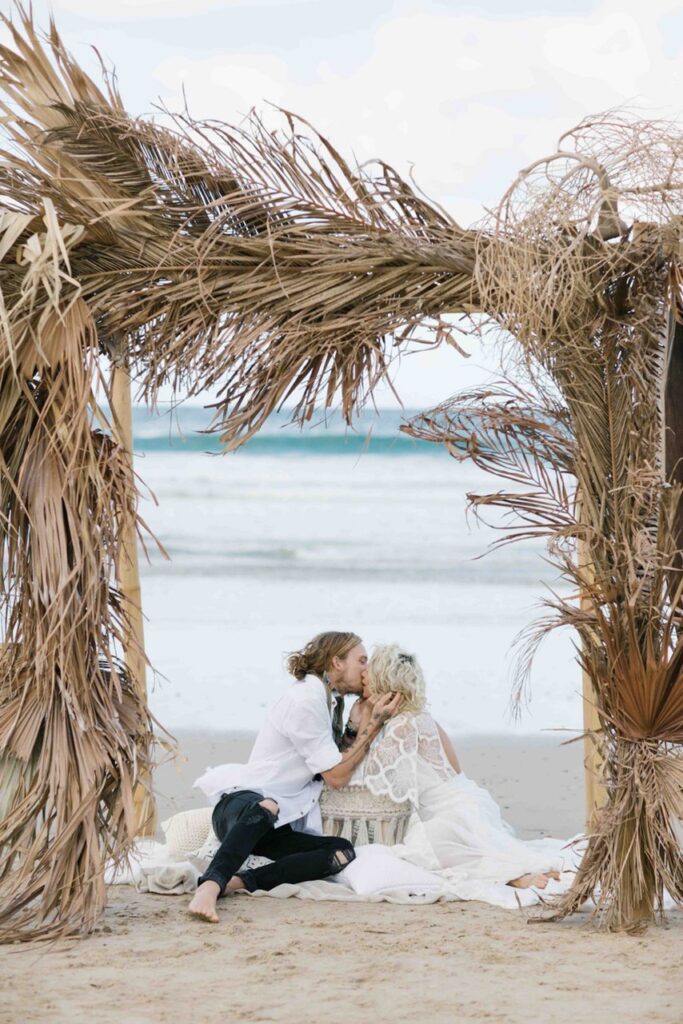 2. Ceremony Backdrop
Tying the knot on the beach? Mark your ceremony spot with a spectacular arbor made entirely of dried palm leaves. The sculptural palm fronds have a wonderful windswept look that's perfect for San Diego wedding or any an oceanside ceremony.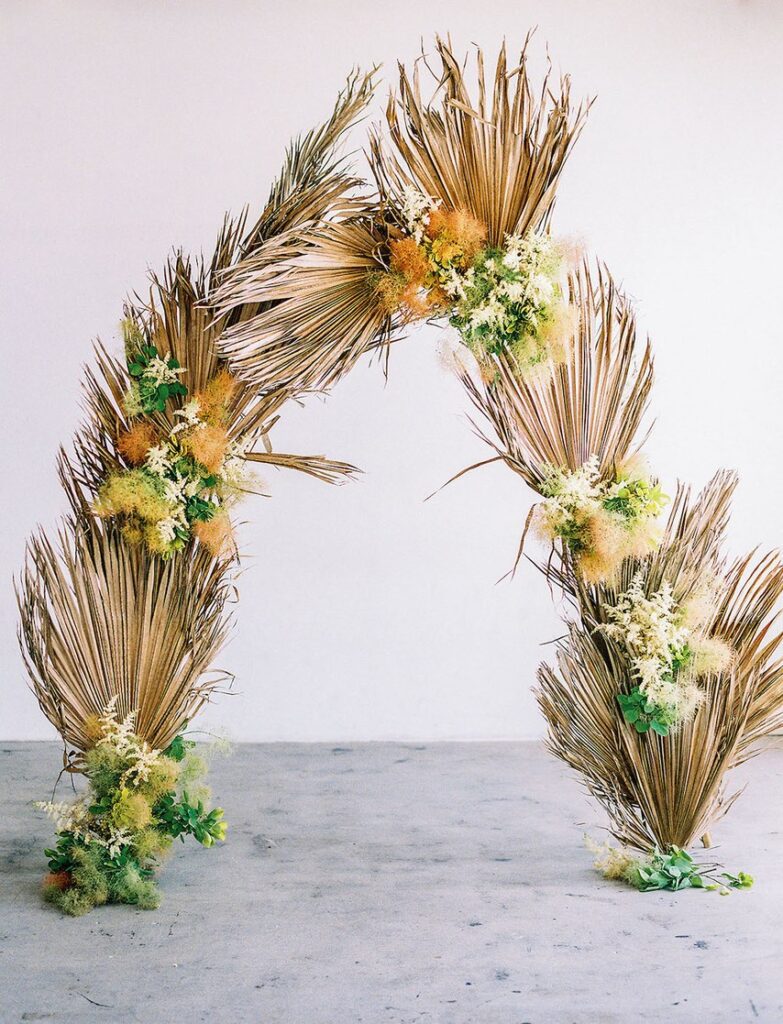 3. Dried-Palm Ceremony Backdrop
Imagine saying "I do" in front of an oversize ceremony arch made of dried palm leaves. The towering structure also features tufts of smokebush and cream-colored astilbes, which add just the right amount of softness and romance.